As a coffee lover for sure you know what is a cappuccino, but may I ask you something, do you know what is a bone dry cappuccino? Most of you will be puzzled, I know even I was the first time when I heard about a bone dry cappuccino.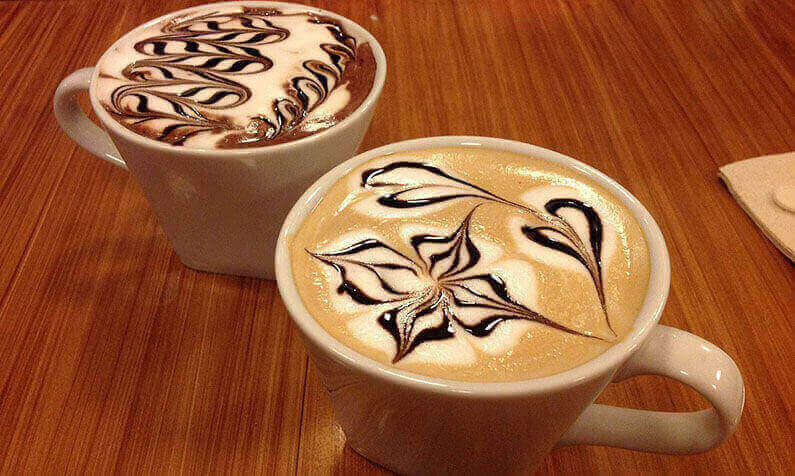 Coffee is one of the most consumed drinks in the world, of course after water. The biggest part of the world's population cannot even start the day without their favorite drink, a hot cup of coffee. It's like morning's ritual before you to start the day. Everybody wants to consume its coffee by its wish. Today most of the coffee bars can offer you a wide variety of different types of coffee. Besides the regular drip coffee, most known coffee drinks are cappuccino, latte, and mocha.
So, let me ask you something else and here is the question. We all know about classic cappuccino but do you know that besides the regular or classic cappuccino, there are a wet cappuccino and dry cappuccino as well? But what is more exciting is that all those drinks have their sub-variations to satisfy the taste of any coffee lover. So, now maybe you will start wondering, then how many types of cappuccino there are. First, let's explain one thing at a time; let's refresh our knowledge, what is a classic cappuccino.
Related: Breville BES870XL Semi-Automatic Espresso Machine Review
Espresso as a Common Base
All those varieties of coffee drinks have one thing in common and that is espresso. So, let's refresh our knowledge of what is espresso and how it is made before we explain what is cappuccino and what are other types of cappuccinos.
It is widely known that regular drip coffee is a product as a result of when the hot water passes through the ground coffee. Espresso is when the high pressurized hot water passes through the finely ground coffee and the end result is a small amount of a strong and rich black coffee.
Classic Cappuccino and Other Different Types of Cappuccino
As one of the most popular coffee drinks – the classic Cappuccino is actually made of one-third espresso, one-third of steamed milk and one-third of milk foam.
Wet Cappuccino
Wet Cappuccino is preparing from one espresso shot followed by a large amount of steamed milk and topped with a tiny layer of milk foam. Due to a large amount of steamed milk is the main reason why it is called a wet cappuccino.
Dry Cappuccino
A Dry Cappuccino is prepared from one shot of espresso followed by a small amount of steamed milk and topped with a thick layer od a milk foam. Because of the smaller amount of the steamed milk, this coffee drink got the name a dry cappuccino.
Bone Dry Cappuccino
A Bone Dry Cappuccino is a type of a coffee drink that is prepared from one shot of espresso (sometimes two shots of espresso) and a thick layer of milk foam; simple as that. This coffee drink doesn't contain steamed milk and that's why it is called a bone dry cappuccino.
As you can see there is nothing special about bone dry cappuccino, it is simply only a shot of espresso and a thick layer of milk foam on the top of the espresso.
Related: What Is a Difference Between Espresso and Coffee?
What Is So Special About Bone Dry Cappuccino?
Maybe you will ask yourself, why people are ordering a bone dry cappuccino. We think there are a few reasons why people this type of cappuccino and here are some of them.
One of the main reasons is the different taste that the texture of the milk foam gives to the drink.
Then also the texture of the thick foam of the milk allows the barista to create incredible arts on the top of the drink.
Another reason is that some people feel somehow special when they order something totally different than others.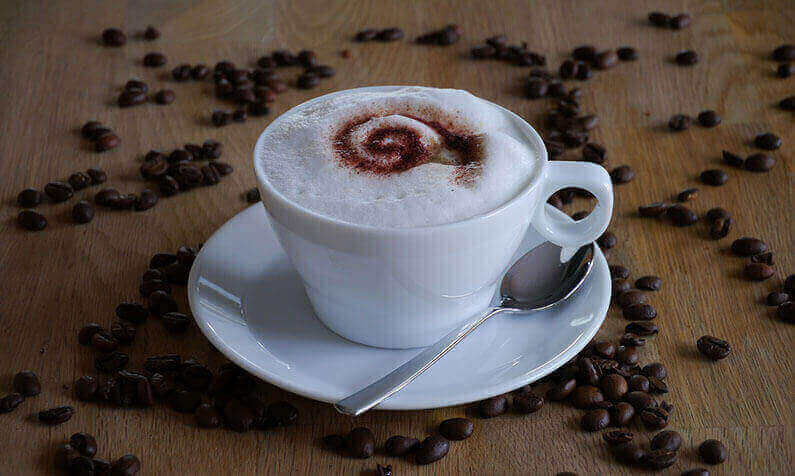 How You Can Make an Excellent Bone Dry Cappuccino at Home? – Simple and Easy Guide.
Now as a coffee lover when you know what a bone dry cappuccino is, instead of to go at the cafe bar to enjoy your favorite coffee drink, why don't you learn how to prepare it at home?
This is all that you need to prepare one nice bone dry cappuccino: a quality ground coffee, a quality espresso machine, and milk. These are the simple steps of how you can prepare your bone dry cappuccino at home.
Related: Nespresso Vertuo Review
These are the simple steps of how you can prepare your bone dry cappuccino at home:
Steam the Milk
In order to make nice thick foam from milk, you will need to use the steam wand on the espresso machine to steam the milk for creating the foam. In case if your espresso machine doesn't have a steam wand, then you can use a pot or pan to heat the milk. Once you see that bubbles start appearing on the sides, remove the milk from the heat source.
Make the Milk Foam
Now is time to create the milk foam. To create milk foam you need to use a milk frother. In case if you don't have a milk frother, then you can still make milk foam by using a whisk or mixer. When you have enough amount of milk foam set the pot with milk foam aside.
Brew the Espresso
Now it is a time to brew the espresso. Using your espresso machine brew one shot (1 oz or 30 ml) of espresso or two shots (2 oz or 60 ml) of espresso it is up to you, how much-brewed espresso you want.
Add the Milk Foam
Now when the espresso is ready you just need to add the milk foam on the top and your favorite bone dry cappuccino is ready for you.
Final Thoughts
Also, you need to know that besides its great look, taste, and smell, the bone dry cappuccino as well as has health benefits for our body. Most of us know that coffee contains anti-oxidant that simulates the human's nervous system and besides that, it can also decrease the risk of a heart attack and diabetes type 2.
So, now when you know what is a bone dry cappuccino and you have the knowledge of how to prepare it, then why you don't have some fun at your home. After a few attempts, you can improve your skills and become an expert in preparing a bone dry cappuccino. Now you can call your friends and show them your barista knowledge in preparing different types of coffee drinks.
Read: Best Coffee Makers