If you are a fan of manual coffee grinder then read this JavaPresse Manual Coffee Grinder review to see if this coffee grinder is going to meet your expectations as the best coffee grinder.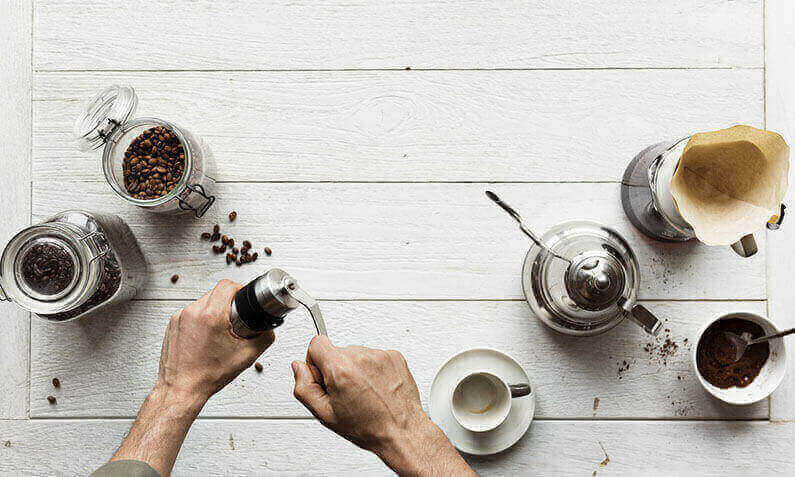 Javapresse Manual Coffee Grinder Review
The Design of the JavaPresse
The body of the JavaPresse grinder is stainless steel with compact dimensions of 1.8 inches width, 1.8 inches depth, and 7.7 inches height actually it looks like grinding pocket tube. If you love camping, the grinder can be easily fit into your backpack or into your suitcase.  Also, an important thing is that you don't need to worry about breaking it due to its durable stainless steel material.
On top of the grinder, there is a hex axle where you can mount the detachable hand crank. It can be easily removed from the hex axle when you need to store it away. When you do grinding, you need to be careful because the hand crank can easily detach from the hex axle during the grinding process.
The upper bean container can hold a maximum of 35 to 40 grams of coffee beans which enough to grind coffee for about 2-3 cups of coffee. At the bottom inside of the bean container is the conical burr where also you can adjust the different grind size.
Now after the bean container, at the bottom is the ground reservoir that can be easily slipped off allowing you to get your freshly ground coffee. Also, on the ground reservoir, you will notice the two viewing windows so you can easily see straight through them how much coffee has been ground.
Highlights of the Product
It is obvious that JavaPresse, as a manual coffee grinder, you will need to do a bit workout anytime you want to prepare a fresh cup of coffee.
Quality of Taste
With the JavaPresse coffee grinder, you will be able to produce a quality ground coffee almost with the same quality like the coffee produced with the OXO On Conical Burr, especially if you prefer brewing method like pour-over.
But, if you set (loosen up) the burr with an intention to grind a coffee to prepare a French press, the grind size, unfortunately, is going to be very inconsistent which is going to make your coffee drink to have some bitter taste. This is a case with many of the manual coffee grinders including the Hario Skerton.
Usability
Of course, like any manual coffee grinder, the JavaPresse cannot be compared with electric coffee grinders when it comes about the usabilities.
The manually grinding for many people will be an inconvenient job. So, when you need to load coffee beans, to offload the ground coffee along with the selecting the grind size, for sure I can say it is a pretty easy job.
But, to get to the final product really you will need to put some effort for about 5 minutes or maybe more until you have the desired amount of coffee. This is not the same case with the Hario Skerton and some other manual grinders where the manual grinding is going to be shorter than using the JavaPresse.
The Level of Noise
So now, when we talk about the level of noise and the manual coffee grinders they are always somewhere on the top.
They are producing a relatively very low level of noise than the electric grinders. Because of their quietness, they are ideal for use in the morning when you want to prepare your coffee drink without disturbing those who are still sleeping.
Mess-Free Operation
Besides the high level of usability, the JavaPresse also is a coffee grinder that practically doesn't make a mess when you grind coffee.
When you want to get the ground coffee, you can easily slide off the ground container without making a mess at all, simple as that.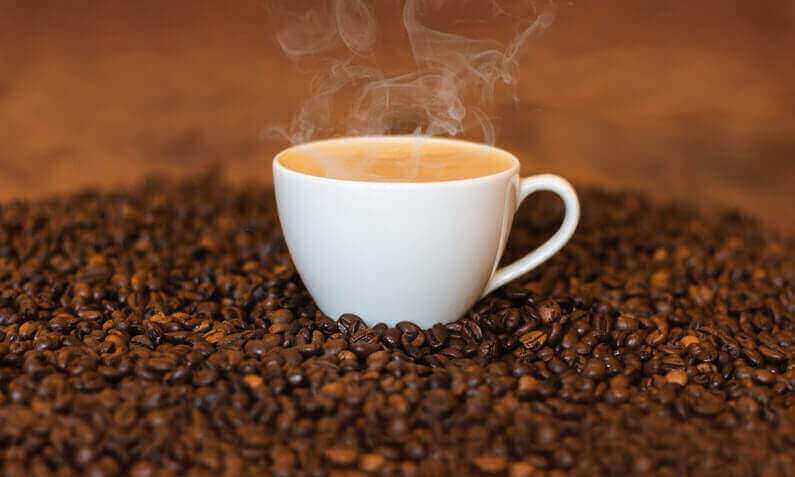 RELATED: Best Coffee Makers
Recommended Grind Size Settings
The JavaPresse offers you 18 click settings for grinding your coffee and they are divided into 5 main grind types.
Extra fine grind size: 1 – 3
Medium grind size: 4 – 6
Medium coarse grind size: 7 – 9
Medium grind size: 10 – 12
Coarse grind size: 13 – 18
The best grinding results from your coffee beans you will get especially in the range of settings from fine to medium.
You need to know: the finer the grind the longer it's going to take to grind your beans for the coffee.
IMPORTANT: In the first 15 minutes of grinding your beans, the coffee will lose about 40% of the aroma and essentials oils. That's why it is important, once you grind your beans, and then right away make your coffee to get the best out of your beans.
There is nothing worse than having a cup of coffee you can't smell that beautiful fragrance that the coffee beans bring.
The Main Features and Specifications of JavaPresse Manual Coffee Grinder
Type: manual conical burr grinder
It's made of stainless steel durable material
18 different grind settings
Its main dimensions are 1.8 inches width, 1.8 inches depth, and 7.7 inches height
Its main weight is 9.4 ounces (about 266.4 grams)
What We Like
Super inexpensive manual coffee grinder
The compact and durable design
Easy and simple to use
Ideal for camping and traveling
What We Don't Like
Sometimes the detachable hand crank can easily slip off during the process of grinding
You can grind coffee beans only in small amounts, it is not recommended for grinding large volumes of coffee
The coarse grind settings don't provide 100% consistency during grinding
Manual grinding
What We Think about JavaPresse Coffee Grinder
Let me ask you a question. You as a coffee lover, when you prepare your coffee do you prefer a manual coffee grinder for grinding the coffee beans or you are keen to an electric machine? If you are one of those people you love manually to grind their coffee beans than the JavaPresse Manual Coffee Grinder is the one that should be at the top of your list.
But, I may say, when you use this coffee grinder you need to know there is one big downside and that is when you need a ground coffee for one coffee drink, you will need more than 5 minutes manually to grind coffee beans in order to get enough amount of coffee just one cup of coffee.
If it is really too much for you, for every coffee to spend more than 5-minutes of manually grinding but still, you want to do it manually, I can suggest to you check the Hario Skerton Ceramic Coffee Mill. This manual grinder can little bit speed the whole grinding process.
But, there is one thing that you need to know about the Hario Skerton coffee grinder and that is. Its body is made from glass which is not a good thing if you travel often and you want to carry a manual coffee grinder with you. In this case, JavaPresse grinder is a better choice.
So, if you travel often and if you want to have control over grinding your coffee beans often manually, then the JavaPresse grinder will be your favorite manual grinder thanks to its quality burr and the durability.
Conclusion
This manual grinder is quiet, lightweight and durable which I perfectly recommend to people who travel a lot and love camping. Along with the Hario Skerton, they are perfect for these occasions; wherever you go always you can be able to prepare a fresh cup of coffee.
So, at the end of this JavaPresse Manual coffee grinder review, we can freely say if you don't mind the manual grinding of coffee beans, this is the perfect manual coffee grinder for you, it is quiet, compact, durable and with amazingly low price. If you are not a fan of a manual coffee grinder, then we may suggest you the electric grinders like the OXO On Barista Bur and Cuisinart CBM 20 as top-rated coffee grinders. If you are still not sure, also you can check our top choices of coffee grinders.