This Capresso Infinity Conical Burr Grinder review will help you to determine whether this simple, compact and affordable grinder is the best grinder that will enhance your everyday coffee experience.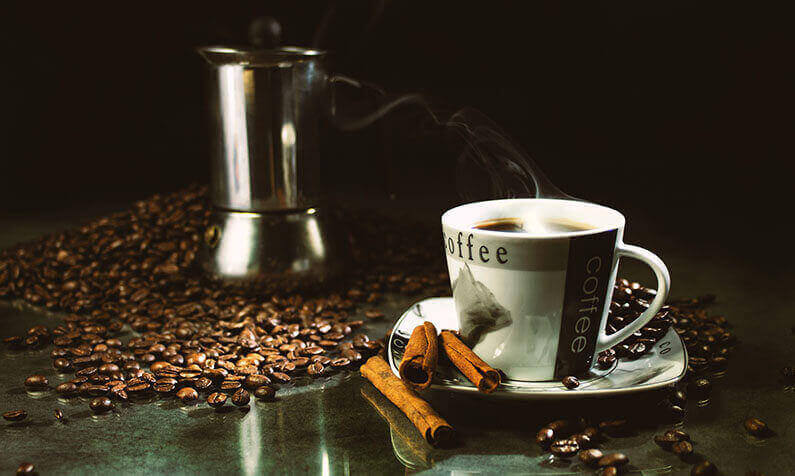 Capresso Infinity Conical Burr Grinder Review
What is Included?
Along with the Capresso Infinity and manual also you will get a small brush for cleaning the burrs and a small coffee scoop as well.
Our Verdict
The Capresso Infinity is a really nice coffee grinder that features with capabilities above average. It is not with top performances but overall it's a good grinder and what is more impressive this Capresso is one of the most affordable grinders in its class. This is a pretty quiet grinder that you can easily use it without making a lot of mess.
Now, the coffee delivered by this coffee grinder will be full, complete and balanced but somehow is not as good as the coffee delivered from some of its competitors like Cuisinart CBM 20, Baratza Virtuoso and OXO On Conical Burr grinders.
If you need a good coffee grinder that is able anytime to produce a good and well-balanced coffee, but you don't want to spend $100 dollars and more on one of the premium coffee grinders then this grinder will make you happy every day.
Highlights of the Product
Quality of Taste
Now, one of the most important things for all coffee drinkers is the taste. The Capresso Infinity does a pretty good job when it comes about taste. The taste of the coffee delivered from this machine is well balanced, you can feel all its flavors, but somehow it lacks with clarity and sweetness which is not the case with the coffee delivered from the other competitors like Cuisinart CBM 20, Breville and Baratza Virtuoso where the taste of their coffee exceeds that from Capresso.
Actually, the taste of the coffee from Capresso Infinity is just slightly behind its competitors by the quality which means you can definitely enjoy your cup of coffee that comes out from this coffee grinder. Also for those who preferred drip coffee or French press, the coffee produced by this grinder is above average, enjoyable and satisfying.
Usability
The Capresso Infinity is one of those coffee grinders that you don't need to waste a lot of time to figure out how to use it. It comes with all the needed controls to grind your favorite coffee. Usability is a feature where the Capresso is highly rated. After the installation, you need only one or two minutes to understand how this coffee grinder can be used.
There is one a time dial knob in the front of the machine with numbers from 1 to 10. Beginning from the number 1 for each number until 10 the machine adds 6 seconds.  So if you turn the dial to number 1 the machine will grind for 6 seconds or if you position the dial on number 10 the machine will grind for 60 seconds.
But this dial timer is not accurate for delivering the right dose of coffee, it is better if you use an external digital scale to measure the exact amount of ground coffee before brewing your coffee drink.
The Level of Noise
So far as we know, the Capresso Infinity is a coffee grinder with above-average abilities. But, what about the level of noise produced by this machine when is in use. This coffee grinder is not a quiet appliance; it belongs to a group of grinders with a little bit higher level of noise.
It is not a quiet machine like some of its competitors where the Breville the Smart Grinder Pro and the Cuisinart CBM 20 are leaders when it comes about quietness. But sometimes it is not only about the level of noisiness, but also you need to take into consideration the kind of noise the coffee grinder is producing whether it is pleasant or annoying.
When we talk about the Capresso, it is a noisy machine but is not too much annoying. So, our verdict is yes, the Capresso Infinity is a noisy machine, but not with the highest level of noise. It belongs to a middle class of noisy grinders. However, the Capresso is quieter grinder than OXO BREW Conical Burr,  and Baratza Virtuoso and Krups GX5000.
Mess-Free Operation
When we are talking about making a mess during grinding, the Capresso Infinity has a good rating. Although this grinder doesn't have a plate under the grinding chamber that you can easily remove it and wipe it like in some of the other grinders including the OXO On Conical Burr and Breville the Smart Grind Pro, the Capresso does a really small mess, which a pretty good job if you compare the other grinders.
When you grind, the coffee grounds without any problem easily go straight into the ground coffee container. You need to know that the ground container is not anti-static, so the ground coffee will jump all around inside the coffee container. Normally, when you need to transfer the ground coffee for brewing, a very small amount of coffee escapes due to the small static cling. Also, it happens to make some mess when you move the coffee grinder from one place to another around the kitchen which is not a big deal, you can easily clean it.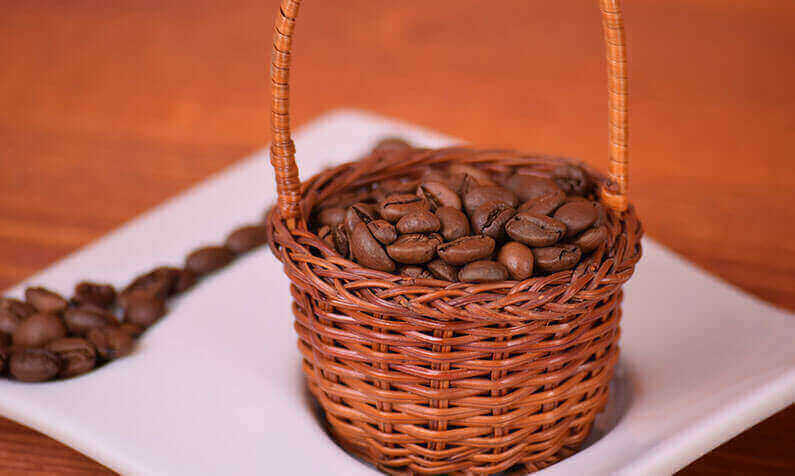 RELATED: Read about the Best Coffee Makers
The Grinding Consistency
So what about the grind consistency, how this grinder performs? The Capresso is not able to offer perfect consistency in grinding coffee in all categories.
The best results you will get if you use a fine grind settings for your espresso or fine-medium to medium for a drip coffee. But if you choose coarse grind settings for your French press, then the coffee grinds will be uneven which is going to result with some bitterness in your coffee.
The Main Features and Specifications for the Capresso Infinity Grinder
Type: electric conical burr grinder
16 grind settings labeled into 4 grind categories Extra Fine, Fine, Medium and Coarse
5 oz (about 240 grams) capacity of the bean hopper
Built-in timer for automatically grinding from 5 to 60 seconds
It features with a commercial-grade conical burr designed to preserve all the flavors and aromas of the coffee
The Capresso Infinity has dimensions of 10.5 inches height, 7.75 inches width and 5 inches in depth
The weight of this grinder is 4 pounds (about 1.81 Kg)
What We Like
The grinder has intuitive controls simple to use
Affordable price
It can deliver a good cup of coffee
You can easily set the grind size
Compact design
Durable
What We Don't Like
A bit noisy grinder
The timer is not accurate for getting the right dose of coffee
Helpful Tips for Capresso Infinity Coffee Grinder
Never grind a coffee if the ground coffee container is not placed correctly inside the grinder. In case if the coffee container is not correctly inserted into the machine then when you start grinding, the ground coffee can easily blow out and it's going to create a mess around.
If you are intending to grind different kinds of beans it is better to fill the bean hopper with the exact amount you need. On this way, you can avoid frequently emptying of the bean container.
Important: DO NOT grind coffee in advance. Only grind the exact amount of coffee you need. On this way, you will avoid losing the aroma and flavors of the coffee.
When you use the coffee grinder don't grind more than three minutes at once. This is because most of the parts will get warm which is going to affect the aroma of the coffee.
If you have a need to remove the ground coffee container from the machine, it is good first to tap the grinder a few times to relieve the static build-up of coffee which is happening during the grinding process.
Conclusion
Capresso
is a really nice grinder that comes with nice features at a reasonable price. It has a compact design, simple usable controls, and works quietly. 
You will be more than happy with the coffee produced by this Capresso conical burr grinder. The coffee quality is nearly as good as coffee produced by the more expensive coffee grinders.
  However, this is no top product, but it belongs among high-quality burr grinders and most affordable. In the end, in this
Capresso Infinity Conical Burr Grinder review
our conclusion is that this is not the best coffee grinder, but it is a really decent machine with above average capabilities like, easy to be used, maybe a bit noisy but is not expensive. Overall, it is a great deal considering its capabilities and the price.