Do you want to know, what is the best coffee grinder that will help you in making the best coffee for you and your family?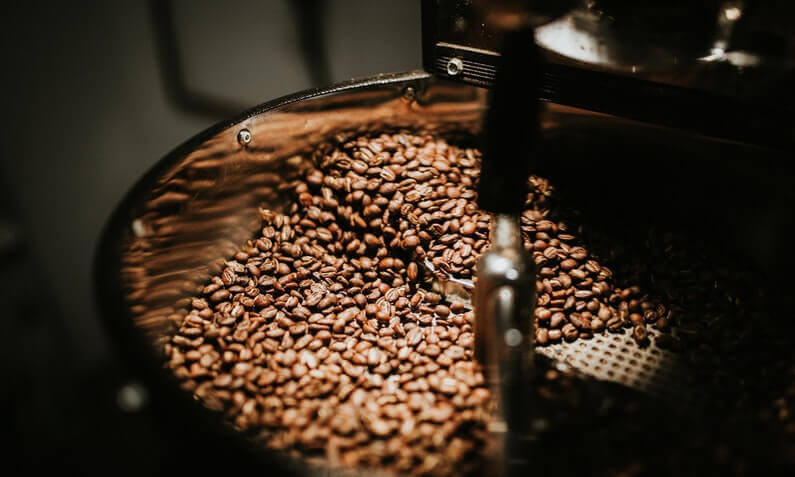 Many people don't know that the type and performances of the coffee grinder play a major role in creating a perfect coffee taste. They think if they buy a high-quality coffee machine they will enjoy the perfect cup of coffee with amazing taste. But, the reality is different. 
Here in this complete guide for coffee grinders, you will find the right answer not only to this question but also answers on many other questions like these: Why do you need to grind your own coffee yourself?, Why is it so important besides the coffee machine to buy a coffee grinder?, What are the types of coffee grinders?, What is the difference between the electric and manual grinder?, and more questions. 
But, before you get answers on all of those questions you can see our list of best grinders on the market for any type of coffee.
---
13 Best Coffee Grinders for 2019 (Reviews)
OXO On Conical Burr Grinder
Company: OXO
Price: $$$
Our Rating: 9.2/10
The OXO On Barista Brain is a coffee grinder for those people who needs a grinder with built-in scale and ability to dose the required amount of grinds. This coffee grinder with its intuitive controls can be easily used even by beginners. You just need to select the number for how many cups you need coffee grounds, the grind size and then just press the "START" button and let the grinder do the rest of the job. 
What we like: is the motor that is able efficiently to grind at a slower speed and at the same time to avoid the overheating of the coffee beans. 
We don't like two things about this grinder and they are: The first thing is, this is a really expensive model comparing to other models in its class. The second thing is the high level of noise that this model is producing during the grinding process. It is not recommended to be used in a house with light sleepers and kids. In this case, we recommend the Cuisinart CBM 20 which is a really a quiet model. 
The grinder features with a motor that is able efficiently to grind at a slower speed and at the same time to avoid the overheating of the coffee beans.
Key Features
Coffee Grounds Container: it can hold a maximum of 125 grams of coffee which should be enough for preparing of 12 cups of coffee
Bean Hopper: is removable and it has a capacity of 16 oz (about 453.5 grams)
No-Bean Detector: it doesn't allow you to grind if the bean hopper is empty
Built-in Scale: it can automatically measure the weight of the coffee grounds and when the desired amount of ground coffee is reached it automatically shut- off
For more info about OXO On Conical Burr grinder, you can read our full review here.
---
Cuisinart CBM 20 Coffee Grinder
Company: Cuisinart
Price: $$$
Our Rating: 8.5/10
Are you looking for a super quiet and with a high-quality coffee grinder, then the Cuisinart CBM 20 is an excellent choice. Besides its quietness, the Cuisinart CBM 20 has a super easy and friendly interface that allows anybody to use it within one minute, no matter the level of experience. 
It is of great importance to mention that this grinder has also an amazing design that will fit any kitchen. On top of that, the coffee delivered from this machine will give you a balanced, smooth and sweet taste. 
It offers you 18 different grind settings to your satisfaction. All you need to do is to choose how many cups of coffee you need, the grind size and then just press the magical button "Start" and wait for your desired coffee grounds to come up. Moreover, the mess that this grinder is making is totally minimized. Of course, nobody wants a mess in the kitchen that will minimize the moment of enjoying the coffee ritual.
Key Features
Conical Burrs: the conical burrs of this grinder are high-quality made to ensure perfect coffee grounds with consistent size
18 Grind Settings: For your satisfaction, you can choose any of the 18 grind settings starting from the ultrafine for your espresso, medium for a drip coffee or the extra-coarse for a perfect French press coffee.
Cap Capacity: it can deliver coffee grounds for a maximum of 14 cups
If you want to know more about Cuisinart CBM 20, you can read our full review here.
---
Oxo Brew Conical Burr
Company: OXO
Price: $$$$
Our Rating: 9/10
Here, we have another great product from the same brand and that is Oxo Brew Conical Burr. Actually, it is the same grinder, but it doesn't feature a built-in scale like its bigger brother OXO On Conical Burr grinder which results with a lower price. 
However, for your satisfaction, the OXO Brew Conical can deliver coffee grounds almost with the same quality as the coffee produced from the more expensive model OXO On Barista which is aromatic, rich, nuanced and with great taste. Moreover, this grinder doesn't make a lot of messes when you use it, nobody wants a mess when makes coffee especially in the morning. 
So, this is a great grinder for those who want to get a nice coffee with a small investment. But, remember if you really want to increase the quality of your coffee it is obvious that you need to buy a scale separately. In case if you are that much into making a perfect coffee drinks the better option is to buy the OXO On Conical Burr instead the OXO Burr Conical. 
This is a really quality and durable, all-purpose coffee grinder that costs less than 100 dollars.
Key Features
One-touch start timer: it will remember your last settings
Conical Burr: it is 40mm made from stainless steel and is able to produce consistent grounds for extracting all flavors
15 Grind Settings: including micro settings that will give you more abilities in grinding your coffee
You can also read our full review about OXO Conical Burr here.
---
Capresso Infinity Burr Grinder
Company: Capresso
Price: $$$$
Our Rating: 8.5/9
The Capresso Infinity Burr is one of the best electric burr grinders with a price under 100 dollars. The black color and its beautiful and compact design will ideally suit any type of kitchen. What is really positive about this grinder and surprisingly, is the way how simply you can use it, this is thanks to the simple interface. Refilling the bean hopper is a relatively easy job, also is easy to transfer the coffee grounds directly into your coffee machine. 
The Capresso Infinity has above average performances as a low-budget grinder, it doesn't produce a lot of noise and it doesn't make a lot of mess around. The produced coffee grounds are with high quality, well balanced and you can feel all the flavors from the coffee. Simply put, at a price of under $ 100 you cannot find a better machine when it comes to efficiency and durability.
Key Features
Safety Look System: it will ensure safety in operation with the grinder all the time
Grinding Timer: you are allowed to set the timer for the grinding process from 5 to 60 seconds regarding your needs
Conical Burr Grinder: the conical burrs are made from steel and they have advanced cutting design for precise grinding
Wide Grinding Range: you have choices to choose from the ultrafine, fine, regular to coarse grind size
You can read our full review here.
---
Breville Smart Grinder Pro
Company: Breville
Price: $$$
Our Rating: 9/10
Here is another great coffee grinder with quality performances and that is the Breville Smart Grinder Pro. Its design really looks cool and the price is neither expensive nor cheap. It comes with a lot of technical solutions with a lot of options in order to make your grinding process easy and enjoyable. For whatever style you need a ground coffee whether is Espresso, Cold Brew, Drip, Pour Over or French Press, the Breville Smart will simply do the grinding job with ease straight into the portafilter. 
It features with a fully automated grinder with incredibly 60 grind settings to satisfy all your needs. Besides that, it has an ultra-precise timer to ensure the consistency in grinding all the time. All valuable information is displayed on the LED screen accompanied by a few buttons to simplify the use of the grinder.
Key Features
Electric Timer: with this precise timer you can adjust the grind time in increments of 0.2 seconds and the dose every time to be consistent.
Bean Hopper: the coffee bean features with a locking system, you can easily remove it any time you want to transfer the coffee beans and it has the main capacity of 18 ounces (about 510.2 grams)
Conical Burrs: the conical burrs are made from stainless steel and they are designed to reduce the heat that results from the grinding process and at the same time to protect essential oils and flavors in the coffee beans
Grinding: it can grind straight into a portafilter, grind container, paper filter or gold-tone filter basket
---
Baratza Encore Conical Burr Grinder
Company: Baratza
Price: $$$
Our Rating: 8.8/10
If you need an entry-level luxury grinder with high performances Baratza Encore is your choice. Baratza Encore is one of the best selling grinders from the Baratza brand and also is an award-winning conical grinder. Its design is a simple, modern classic; it comes in a black color that can perfectly fit into your kitchen. This is a little bit pricey entry-level model, but, it is obvious that for a quality grinder with high performances to enjoy your coffee drink, you need to pay a higher price. 
It offers 40 grind settings and it features with commercial-grade conical burrs to deliver a consistent and quality a ground coffee for your Drip, French Press, Espresso and Aeropress. Actually, the Baratza Encore will deliver the best results for making coffee drinks like Pour Over, Cold Brew, and Drip. Also, if enjoy in Turkish coffee this grinder is able to produce perfect fine ground coffee for your drink. 
The grinder also features with a durable electric DC motor that has a torque of 450RPM which is enough to deliver consistent ground coffee without heating the coffee beans.
Key Features
Electric DC Motor: this durable motor operates with 450RPM that is best suited manually grinding. It produces very low heat and it is a relatively quiet machine
Grind Settings: you have 40 grind settings available for preparing of any style of coffee drink
Grind Burrs: it features with commercial-grade conical burrs of 40mm, made from high-quality stainless steel
---
KitchenAid KCG0702OB Burr Coffee Grinder
Company: KitchenAid
Price: $$$
Our Rating: 9/10
Here we have the KitchenAid KCG0702OB burr grinder with a unique design in black color that will be a great addition to your kitchen. Its conical stainless steel burrs rotate with 450 RPM to keep the temperature at a minimum which will maximize the flavors of the coffee. The grinder keeps consistency when grinding and especially it is ideal for Automatic Drip coffee, Espresso, French press or Pour Over coffee. 
This KitchenAid burr grinder is not so loud machine, besides the consistency in grinding is durable, easy to use and has great performances, which is why this grinder is an expensive model.
Key Features
Glass Bean Hopper: the bean hopper is made from glass in order to minimize the chances of the statically coffee to clinging on the sides. The hopper has a capacity of 7 oz (about 198 grams) for your coffee beans
Grinding Burrs: this machine has stainless steel conical burrs that are durable and offer powerful grinding performances
Grinding Settings: this KitchenAid grinder offers you 15 grind settings with a controlled rate of grinding in order to keep the temperature lower when the machine is in use and to allow a great consistency in grinding
---
Rancilio HSD-ROC-SD Rocky Espresso Coffee Grinder
Company: Rancilio
Price: $$$
Our Rating: 9.1
What to say, the Rancilio HSD-ROC-SD is a coffee grinder that has all the quality of one commercial grinder for a satisfying your coffee needs at your home. It has a nice and modern design and it can fit nicely into any small office and household. It can provide a perfectly consistent coffee grinds for any type of coffee, especially for espresso drinks. 
The grinder has a metal fork to hold the portafilter and it is removable, so you can grind straight into the portafilter. The one thing that Rancilio Rocky is different from most of the electrical grinders is that it doesn't have an option for automatically dosing, so you can grind how much you want in your portafilter. 
What is surprising, it features with a direct drive motor of 166 watts which is really strong. Also, the more interesting thing is the motor is really quiet. Thanks to this powerful motor and the 50 mm plate grinding burrs, the grinder is capable to grind about 7.7 Lbs per hour. 
The Rancilio HSD-ROC-SD Rocky would be an excellent choice for all owners of commercial coffee shops and also for coffee enthusiasts who want to enjoy a high quality of coffee drinks in their homes. One thing you should know about this grinder it is a relatively expensive model.
Key Features
Direct Drive Motor: it is a powerful motor of 166 Watts with 1725 RPMs and surprisingly it doesn't produce a lot of noise
Grinding Burrs: it features with commercial grade grinding burrs of 50mm
Grinding Capability: it can grind about 7.7 lbs (about 3.5 Kg) of coffee per hour
Bean Hopper: it has a capacity of 0.56 lb (about 295 grams) for coffee beans
---
Bodum Bistro Burr Electronic Grinder
Company: Bodum
Price: $$$
Our Rating: 8.5/10
Bodum Bistro is an electronic burr grinder for those who need a decent grinder that is stylish, compact, and durable and with a price of around 100 dollars. The Bodum Bistro besides its low price is very easy to use and maintain. We love the simple and stylish black design with noticeable colored in red the "push" button and "pre-set timer" knob. In case if you don't like the black color, the grinder also is available in multiple colors. 
It is designed from materials that eliminate the coffee bean static which is one of the major problems that causes the malfunction of the grinders. This feature means that you will have less job when the time comes for cleaning and also at the same time the clogging is prevented that is caused by the oily coffee beans. 
With the "Push" button and the "pre-set timer" knob, you can easily grind the exact amount of coffee you need. The grinder offers you 12 settings of grinding and with ease, you can select for what type of coffee you need ground coffee especially French press, Drip or Pour-over.
Key Features
Conical Burr Grinder: it is made from stainless steel material to provide a consistent grind
Grind Settings: there are 12 grinding settings for all types of coffee
Bean Hopper: it has the capacity to hold up to 7.775 ounces (about 220 grams) of coffee beans
---
Cuisinart DBM 8 Supreme Grind Automatic Burr Mill
Company: Cuisinart
Price: $$$$
Our Rating: 7.8/10
Many times is happening, the low-priced grinders don't meet our expectations. But, when it comes about Cuisinart DBM 8 it is a great grinder, you have 18 different settings available for grinding. 
The grinding process is relatively fast, in a time of around one minute you will have ground coffee enough to prepare about 15 to 18 cups of coffee. What is a normal feature of all burr grinders is that they produce less heat during operation than the grinders with blades and also they are producing more consistent coffee grounds. This is a great thing because normally at this price point the grinders are using blades. 
For those who have a need to grind up large amounts of coffee, it will be of great interest to know that the Cuisinart DBM is a completely automatic and fast heavy-duty grinder. We think that Cuisinart DBM 8 is one of the best cheap burr grinders for coffee with a large grind container that can hold ground coffee for 32 cups, including the heavy-duty motor with disk burrs and automatically shut off electric timer.
The Cuisinart DBM 8 is a durable grinder, easy to use and maintain. The grinder is not a perfect choice if you intend to use it for preparing an espresso drink. At the finest setting, the ground coffee is too powdery which is not perfect for espresso. It is a bit loud grinder, but overall it is a great machine considering what it offers as a grinder with a low price.
Key Features
Electric Timer: it will automatically shut off when the grinder finishes with the grinding.
Bean Hopper: it is removable and has a capacity of 8 oz (about 226 grams) for coffee beans. The bean hopper includes a coffee scoop and cleaning brush
Ground Container: the container is removable and has enough capacity for 32 cups of ground coffee
---
Krups F203 Electric Spice and Coffee Grinder
Company: Krups
Price: $$$$$
Our Rating: 9/10
This is the first coffee grinder on our list that features blades and is coming from the world-famous German brand Krups. That is the model the Krups F203 Electric and Coffee grinder with an extremely affordable price. 
This is the perfect grinder for those who don't want to spend a lot of money on a high-quality burr grinder. The grinder is able to deliver a large amount of ground coffee in a very short time for your pleasure. 
Often, when the time comes for cleaning, this for many people is a bit annoying and unpleasant job. But, with this grinder, you don't need to give a lot of effort into cleaning. By using some water and vinegar your machine will be again shiny. It is important to mention that besides coffee beans, this grinder can also be used for grinding seeds, spices, nuts, and herbs as well.
Key Features
Grinding Capacity: it is able to deliver ground coffee 3 oz (about 85 grams) at once which is enough for preparing 12 to 13 cups of coffee
Multi-Purpose Fast Grinding: in no more than 10 seconds thanks to its dual blades the grinder can successfully grind whatever you put inside like coffee beans, seeds, nuts, herbs, and spices
Sharp Blades: its powerful dual blades made from stainless steel can equally grind in order to release all the coffee flavors
Safe Operation: for your safety, the grinder has a safety switch that doesn't allow the blades to spin if the lid is not correctly placed
---
Krups GX5000 Coffee Grinder
Company: Krups
Price: $$$$
Our Rating: 7/10
The Krups GX5000 is an inexpensive electric burr grinder that comes in black metallic color and it is a low-end model from this brand. Actually, it is a basic model with a competitive price which offers you 9 main different settings for preparing different types of coffees. 
The Krups GX 5000 is also a multi-functional grinder to produce the exact amount you need whether you grind coffee beans, nuts, seeds or spices. It is a bit noisy grinder but within tolerable limits. You don't need some additional knowledge to use this grinder. Within a few minutes, you will be able to produce relatively nice coffee grounds with an enjoyable quality of taste. 
Of course, the taste cannot be compared with the quality of the grounds coffee produced from more expensive grinders, but remember, this is what you will get from a low-priced grinder and what is more important, you can produce a really decent coffee grounds that you can enjoy in its quality.
Key Features
Metallic Flat Burr: the metallic burr grinder is protecting the coffee beans from overheating and also it protects their quality.
Plastic Bean Container: the bean container is a transparent and it has a maximum capacity of 226 grams or 8oz for your coffee beans
Safety Mechanism: if you don't place the lids and the ground container on the right place into the grinder, the grinder will not work.
For more detailed info you check our full review here.
---
Javapresse Manual Coffee Grinder
Company: JavaPresse
Price: $$$$$
Our Rating: 9/10
If you prefer more manually to grind your coffee beans and you want to have great control over the grinding process than the JavaPresse will be a great recommendation for you. 
It is super light, easy to use and maintain with great quality and durable. And I don't want to forget to mention his extra-low price. If you love to travel and you want to enjoy in a freshly manually ground coffee anytime and anywhere this Java grinder will make you happy all the time.
Key Features
Removable Hand Crank Mechanism: this convenient mechanism not only gives you control over the grinding process but also it reduces the level of noise for more than 90% comparing the electric grinder.
Adjustable Grind Selector: the built-in grind selector offers more than 18 grinding settings to give you perfect control over the coarseness for any type of coffee drink whether you want to enjoy in Drip, Espresso, Pour Over, French Press or any other type.
If you want to know more about this JavaPresse manual grinder you can read our full review here.
---
What is the Benefit of Grinding Your Own Coffee at Your Home?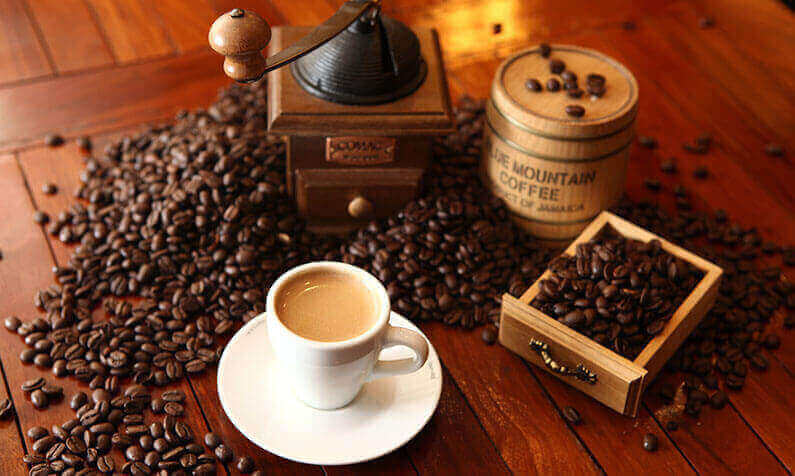 These are some of the main reasons why it is so important to grind your own coffee:
Grinding Coffee at the Store
When you grind the coffee at the store, you will need from a few minutes to half an hour and in some cases more time until you come to your home. So, there is a high possibility some of the nutrients and aromas to be lost as the ground coffee gets dry. Actually, after about 15 minutes of the grinding the coffee beans, the ground coffee loses about 60% of its nutrients and aromas.
Fresh Taste
When you grind your own coffee, you get freshly ground coffee with a strong and magical aroma that has a strong and full-bodied flavor. If the taste of your coffee is really important for you then this is one of the reasons for buying a coffee grinder.
Better Quality
It is obvious that when you grind the coffee beans before making your coffee drink, it contains all nutrients and you can easily extract all oils, flavors, and aromas for the perfect coffee experience.
Greater Control
By grinding your own coffee, you have full control over the grinding process. You are able to set the grind size for whatever type of coffee you want to make.
Multi-Functional Grinders
Besides, for grinding coffee beans, the grinders can also be used for grinding nuts, herbs, seeds and spices.
---
Why Do You Need a Coffee Grinder?
Every coffee enthusiast knows that all coffee's flavors are coming from the oils in the roasted beans. If you want to enjoy the best possible taste of your coffee, all those oils need to be released in the most effective. Here comes the coffee grinder. 
Every coffee enthusiast or professional barista besides coffee machine, also, they have additionally invested in a quality coffee grinder. The coffee grinder allows you to change the consistency of the coffee grind size. That will depend on the type of brewing method you want to use to prepare your favorite coffee drink. 
For all those coffee-based drinks like Espresso, French Press, Drip, AeroPress or Pour Over, need to be used different grounds of coffee. By changing the grind size, you are able to change the taste and flavor of the coffee; this means that you have great control over the quality of your coffee.
These are the main reasons why you need to own a coffee grinder. But to choose the right coffee grinder is not an easy job.
---
Burr Grinder or Blade Grinder: Which One is Better?
There are two main ways how the coffee grinders are grinding the coffee beans, and they are: with burrs and with blades.
Burr Coffee Grinders
The way how burr grinders work is this. They have two burrs, one of them is stationary, fixed and the other one rotates. The Burrs have sharp cutting surfaces that allow them to crush the coffee beans. When the burr starts to rotate, the coffee beans drop down on the top of the burrs and then between the burrs the coffee beans are getting crushed. By adjusting the space between the burrs you have control over the consistency of the grinding.
Different Types of Burr Grinders
Depending on the shape of the burrs, there are two types of burr grinders: Flat Burr Grinders and Conical Burr grinders.
Flat Burr Grinders: they have two flat rings that face each other on the serrated sides and rotate in the opposite direction. The beans are grinding in between the burrs when they rotate and then the ground coffee continues down into the coffee ground container. 

 

Conical Burr Grinders: in conical burr grinders the process of grinding is the same. The difference is in the cone-shape burrs. Simply, the coffee beans drop down between the conical burrs and when the burrs are rotating the beans get crushed and then ground coffee goes straight into the coffee ground container. 
Both types of burr grinders are able to deliver a fresh flavored coffee with a magical smell and consistent grounds of coffee to satisfy all coffee lovers.
However, the conical burr grinders have a tendency to deliver slightly inconsistent grounds of coffee. This results in creating a regular taste and a not balanced flavor of espresso.
The grounds of coffee produced by flat burr grinders are finer and when you prepare an espresso, pulling the espresso shot gets longer which it will result with more flavored and balanced coffee.
Blade Coffee Grinders
Blade coffee grinders are using a dual blade to grind the coffee beans, they operate like a blender. The grounds of coffee produced by blade grinders are not consistent in size plus on top of that, the blades produce a certain amount of heat which will cause losing some of the flavors and aromas during the grinding process. 
Because of this, the blade grinders are not suitable for people who love to prepare espresso. The blade grinders are extremely cheap, with a simple design and easy to use. If you need a cheap entry grinder just for preparing a regular coffee and you don't care much about aroma and taste like the coffee enthusiasts then the blade grinder is your right choice.
Which Grinder is Better? With Ceramic Burrs or Steel Burrs
Besides the coffee grinder with flat burrs and those with conical burrs, also there are two other subcategories of burr grinders, and those are – grinders that use ceramic burrs and grinders with steel burrs. Both these